Summer School on
Generative and Transformational Techniques
in Software Engineering
4 - 8 July, 2005, Braga, Portugal
http://www.di.uminho.pt/GTTSE2005
---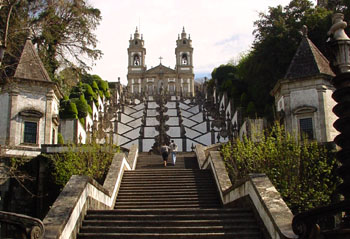 ---
Getting there
There are affordable European and oversea flight connections to the nearby Oporto airport.
Shuttle service
A shuttle service will be available during the main arrival and departure times. The departure times of the shuttle bus are as follows:
Sunday, July 3 at 13:00 sharp
Sunday, July 3 at 17:00 sharp
Sunday, July 3 at 19:30 sharp
One of the organizers will be in the airport 1 hour before the bus leaves, to receive you at the
meeting point
, located in the North terminal of the airport (in front of the entry to the departure gates and between a play ground for children and a coffee bar). Look for the following sign: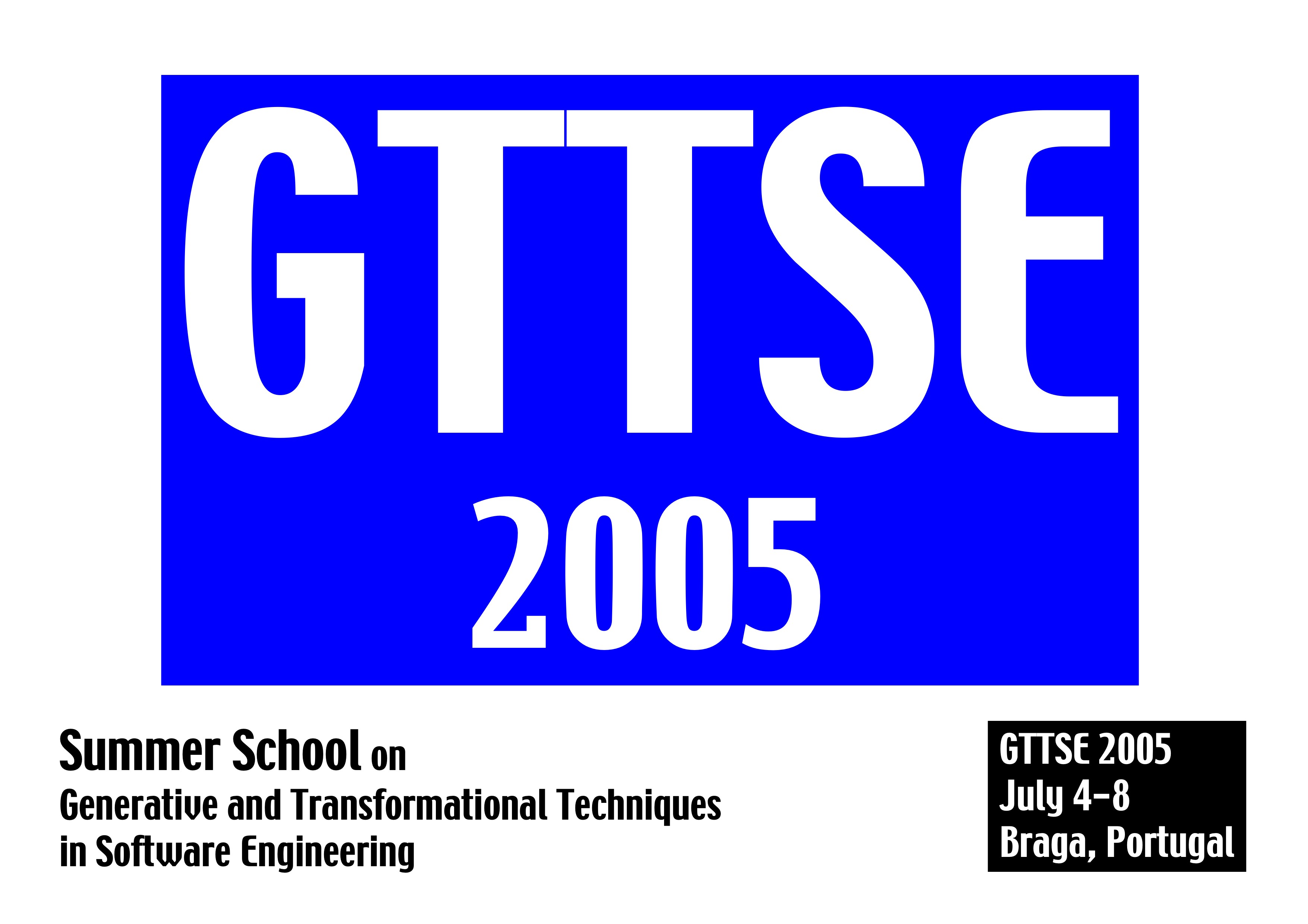 The information desk of the airport has been informed about Events.GTTSE 2005. In case of problems, you may ask for help there.
By taxi
The distance between the international airport of Oporto (called "Francisco Sá Carneiro") is about 40km by road. The cost of traveling from the airport to Hotel da Falperra in Braga should be around EUR 50. The traveling time should be about 45min. Find some hints on taxi travel at (bottom of that page):
By bus/train/taxi
One can travel from the Oporto airport to Braga by bus and train via the Oporto city center.
Take a bus to the Oporto city center, in particular, take the "Aerobus" to the São Bento train station. The bus ticket should cost you about EUR 3,00. For specifics see: http://www.ana-aeroportos.pt/ANAIngles/Porto/Acessos/Acessos+Porto.htm
Take a train from the São Bento train station to Braga. The bus ticket should cost you about EUR 1,85. Find the schedule at: http://www.cp.pt/linhas/Braga/horarios/e_horario1.html (Last train to Braga leaves at 19:30!).
Take a taxi from the Braga train station to Hotel da Falperra. The taxi fair should be under EUR 10.
By car
For those who drive to the hotel by car, here are some driving instructions. When reaching the city of Braga, start looking for signs saying "Bom Jesus". Bom Jesus is a landmark in the hills of Braga of which you see a picture at the top of this page. You should follow the signs to Bom Jesus, leading you up hill through some hairpins, and you will start seeing signs pointing you to "Sameiro". Follow these signs to Sameiro until a roundabout where you keep right, in the direction of "Falperra", indicated by signs. Keep following this road until the Hotel da Falperra shows up on your left side, right before a hairpin corner to the right.
If all else fails
Contact the hotel at (+351) 253 240 700, or the organizers on their mobile numbers (see email).
---
Local buses
Find information below (in Portuguese) on the local bus line that connects Hotel da Falperra to the city center: